"Djäkne Startup Studio suits me perfectly"
09/01/2021
Skilled people and stimulating projects – those are some of the words the developer Jerry Palm uses to describe Djäkne Startup Studio. He has been around for more than ten years, and hopes that new startups will join the studio in the near future.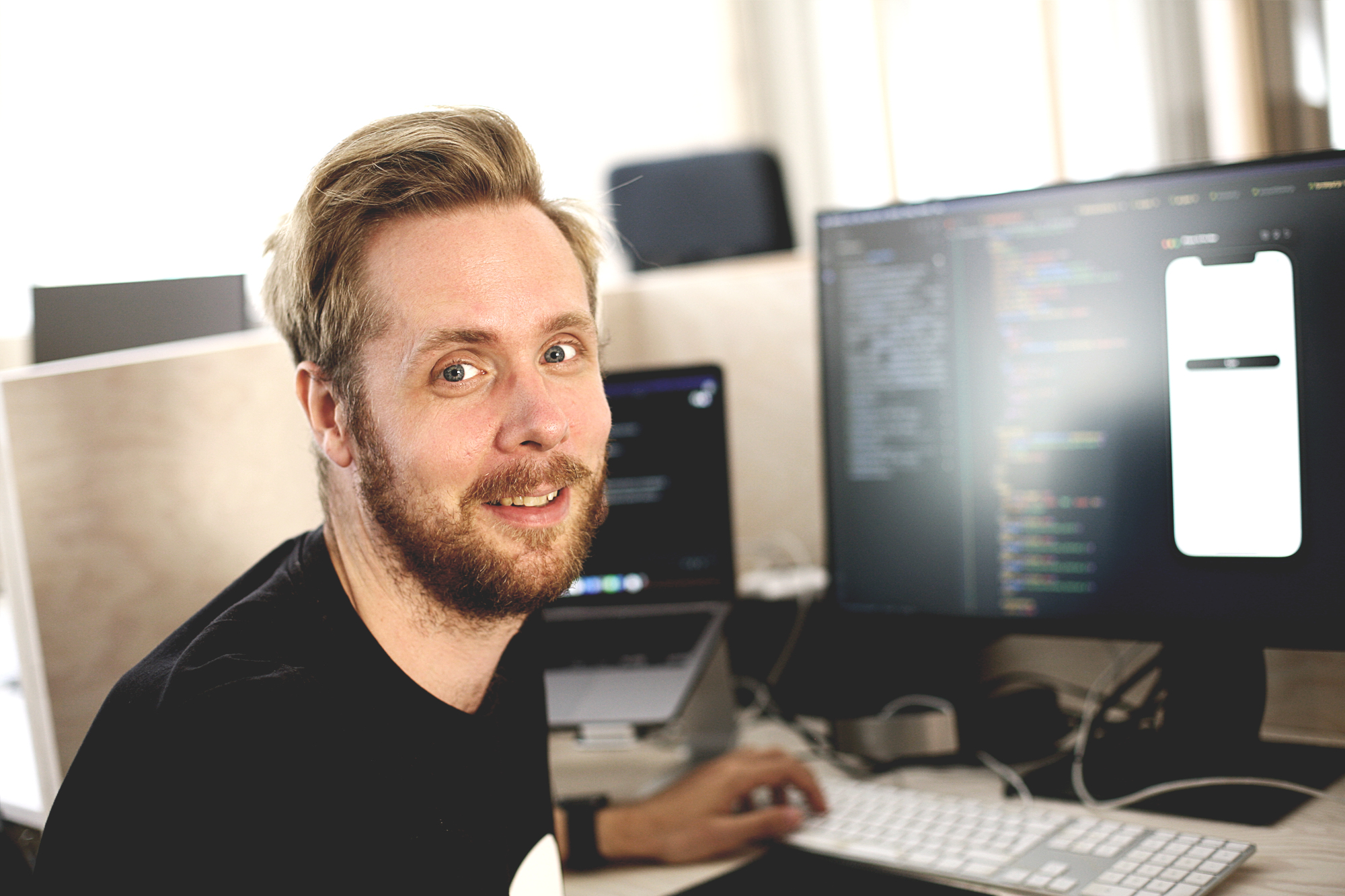 "Working with many different tech companies and different projects together with easy-going people suits me perfectly. I need the variation of challenges and I appreciate the culture of knowledge sharing, I'm always keen on learning new things," says Jerry Palm.
Still working with the same guys
Jerry Palm came in contact with Djäkne Startup Studio as an Information Architect student and was asked to join a summer project which aimed to make a Proof of Concept to test if it was possible to live stream sports and offer betting opportunities at the same time.
"It didn't take long until I was asked to join the startup studio's sports betting company Mobenga that grew crazy fast and I was hooked. I was thrown into the fire and got to know some of the guys I'm still working with."
After five years at Mobenga, Jerry left for a short visit to another company, but returned to Djäkne Startup Studio – back to the people he loved to work with.
"We do what we want to do – programming, and no one of us has any need to be above anyone else. We support each other to become better and develop our technical skills. It's a nice working environment."
What is a typical project?
"I often work closely with one of my colleagues, Korhan Sabanoglu. We take responsibility for software projects from start to finish. Korhan is the back-end developer and I take the front-end, and of course we have more team members who jump in if needed."
What do you most appreciate with your job?
"Easy answer – the nice and skilled people, and the opportunity to build new things. I like the creative process."
What is one of the most interesting projects you have worked on?
"As a sports nerd, I really liked the project at Svenska Fans where we created a new feature for the sports app that provided live scores with, among many other things, push notifications for each score." 
You are also a partner at Djäkne Startup Studio, what does it mean?
"All partners have a stake in our portfolio companies and it makes the work even more meaningful and fun. The partnership can be a life-changing opportunity. It also means that we are all on the same salary level, have free working hours and unlimited vacation. There is no management in detail and it suits us well."
What are you hoping for in the future?
"Of course more new interesting tech startups in our company portfolio. New tech projects and new challenges are always welcome."
---