Performance Marketing on everyone's lips
05/25/2021
Performance Marketing is on everyone's lips at the moment. Therefore, Djäkne Startup Studio offers their portfolio companies a competence boost in digital measurement and analysis. We build tech companies and want them to be as good as possible.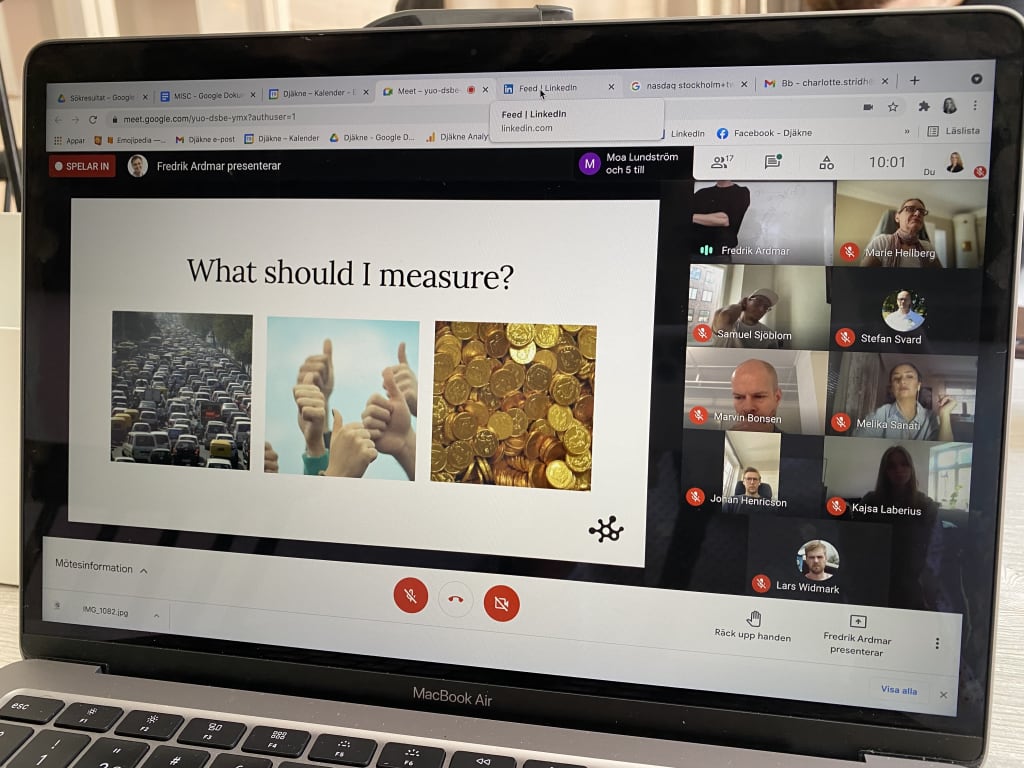 Many marketing organizations are struggling to prove their existence and the demand for increased precision when it comes to marketing activities is high. Of course, we want to be sure that we spend our time and money on the right activities, especially if we have small marketing budgets. Competence in digital measuring and analysis is without doubt critical. 
Course concept for our startups
In May, we carried out a course concept in performance marketing for our startups. Together with Fredrik Ardmar, co-founder of the digital agency Resultify, teacher in digital measurement and analysis at Berghs School of Communication and the former CMO at Radinn, the companies got the opportunity to boost their competence. The topics were:
How to create performance marketing goals based on business goals
Google Analytics – insights that increase your efficiency
How to implement smart tracking and pixels
Measuring in social media – this is how you do it
Follow-up – Reports – Actions
Highly appreciated by the startups
Marie Hellberg, Digital Marketer at our portfolio company United Robots, is one of the participants at the courses.
"For a small business like United Robots these kinds of courses are often too expensive to invest in or very time consuming if we should try to gain the knowledge on our own. Therefore, it's highly valuable for us that Djäkne Startup Studio offers this opportunity."
Knowledge sharing is core
This kind of knowledge sharing is core for Djäkne Startup Studio. Our focus is to make our portfolio companies as good as possible and therefore we are on our toes to provide relevant competence development. In house, we have a support team with specialists within corporate governance, organization, accounting, tech, design and communications who work closely with the startups. To complement the team, we partner with people who have deep knowledge in specific fields of competence such as Fredrik Ardmar within Performance Marketing. 
---
What is it like to be part of Djäkne Startup Studio?
Check out the startup studio.