"The team shows great responsibility"
03/30/2021
In 2017 Twiik and the Djäkne Startup Studio owned Shapelink merged. This merger turned out to be a perfect match. An eager team at Twiik got access to a strong technology platform, a broader business network and qualified advisors. In 2021, Twiik took off for the public market.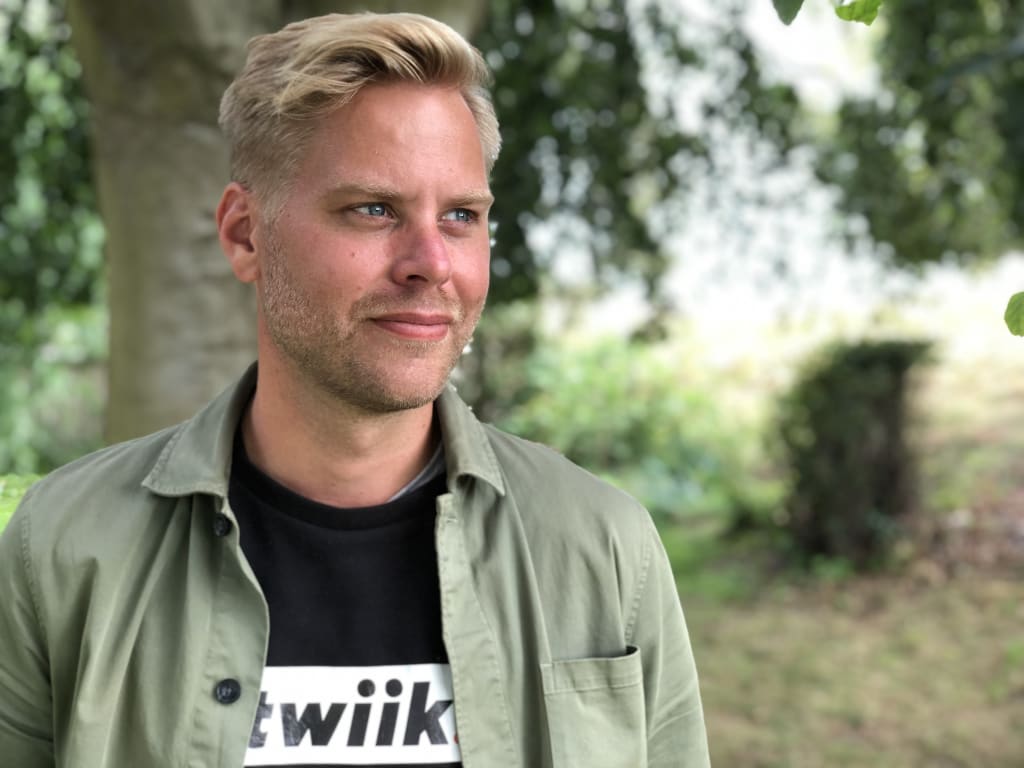 The idea of Twiik was born in 2013. At that time fitness apps and trackers were starting to gain market traction, yet public health and wellbeing did not seem to improve in general society. This gap meant a clear possibility to use technology to make the power of inspirational trainers accessible to a much wider audience. Anders Gran, CEO of Twiik tells about the start:
"When forming the company some time later, we set out to answer the simple question – can a wellness center or a trainer and the services they provide, be digitalized to allow them to help more people? We would soon get a very clear message from the market," he says.
The market was ready for Twiik
When launching the first public MVP of the Twiik app in the end of 2015, the heavy traffic made the servers crash on launch day. The team behind Twiik was convinced – they were on the right track.
"While not very amusing at that very moment, this showed us that the market was ready for this kind of thinking," says Anders Gran and continues:

"We also realized that we needed to speed up our technology platform development drastically to capture and implement valuable feedback from users."
A successful company merger
As a way to meet the market requirements faster Twiik initiated discussions about a deeper collaboration with Shapelink, another fitness startup at Djäkne Startup Studio that had a strong technology platform.
In 2017 the two companies merged under the company name Twiik and Djäkne Startup Studio became the majority shareholder. This meant that Twiik had a partner that understood their development stage but above all, the companies became a perfect match for each other.
"Twiik strengthened its offering with a strong technology platform and Shapelink got a bunch of driven and business-focused people. Now we were definitely equipped for scaling," says Anders Gran and continues:

"Our tech teams have shared knowledge with each other and worked together on every big technical shift. The team at Djäkne Startup Studio is familiar with our technology platform which means that we get up to speed quickly and it's less costly than onboarding new consultants every time."
Straight into problem-solving
Anders Gran also appreciates the team's mindset at Djäkne Startup Studio.
"The team shows great responsibility and a sense of ownership in every project. This is the type of commitment that is a key success factor in complex tech product development."
Djäkne Startup Studio also offers the startups advice on high level issues such as business strategy, business models, organization and financing. As trust has built between Twiik and Djäkne Startup Studio, Anders Gran has more and more appreciated those values.
"Djäkne Startup Studio's team offers access to a broad network of relevant people and skills. To us it has meant access to experts within different fields of technology as well as a possibility to connect with people relevant for our board."
Boom for online training
The future looks bright for Twiik. Online training is on everyone's lips and companies as well as gyms want to have their own training app. In 2021, they head for the public market and look back on the last years with gratitude.
"Looking back, Djäkne Startup Studio has been an instrumental partner to lean on in realizing many of our visions. Building a business is a bumpy road and having partners that understand your reality is absolutely key," says Anders Gran.
This is Twiik
---
Curious about how we are working at Djäkne Startup Studio?
There is only one way to find out – take a quick tour into our world.