Twiik the third Djäkne company on Stockholm Stock Exchange
05/24/2021
In May 2021 Djäkne Startup Studio hit another historical milestone as the portfolio company Twiik rang the Nasdaq bell. It was the third of our startups that entered the Stockholm Stock Exchange.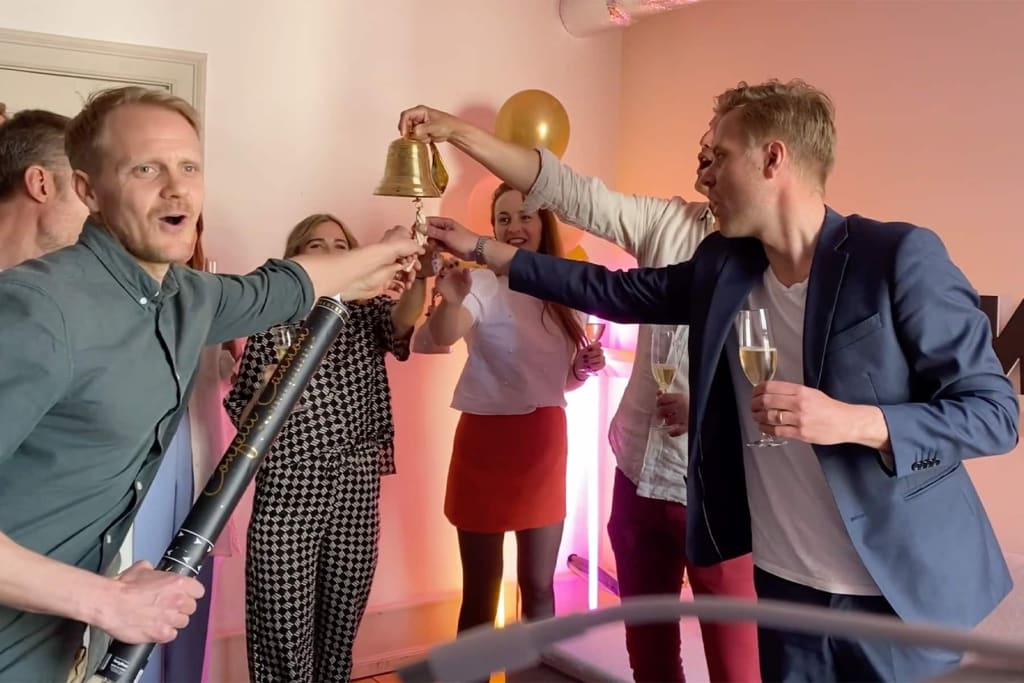 Djäkne Startup Studio got involved in Twiik in 2017 when their company Shapelink and Twiik merged. Both companies were focused to digitize the training industry by the use of apps. At that time Shapelink had a stronger technical platform and Twiik had people who were more business oriented. A merger was perfect and as time went on, Twiik refined the business idea and broadened the offering. Today the company attracts personal trainers who use the platform to run their online business as well as gyms that can use the platform with their own brand. Twiik is in many ways a market place for people and companies who want to get in shape. In May 2021, the company was listed on Nasdaq First North which meant that Djäkne Startup Studio made their sixth exit.
A complete support team from Djäkne
On the Twiik journey, Djäkne Startup Studio has been deeply involved technically but also as advisors to the management team. This is Djäkne Startup Studio's core. The studio has a support team in house with specialists within corporate governance, accounting, organisation, tech, design and communications. The portfolio companies have the opportunity to benefit from years of startup experience – from the first phase of defining product market fit to the fast scale up phase. We are by their side along the road.
---
Curious about Djäkne Startup Studio?
Yes, of course! Take a quick tour into our world.